Posted on
By Brooke LaMantia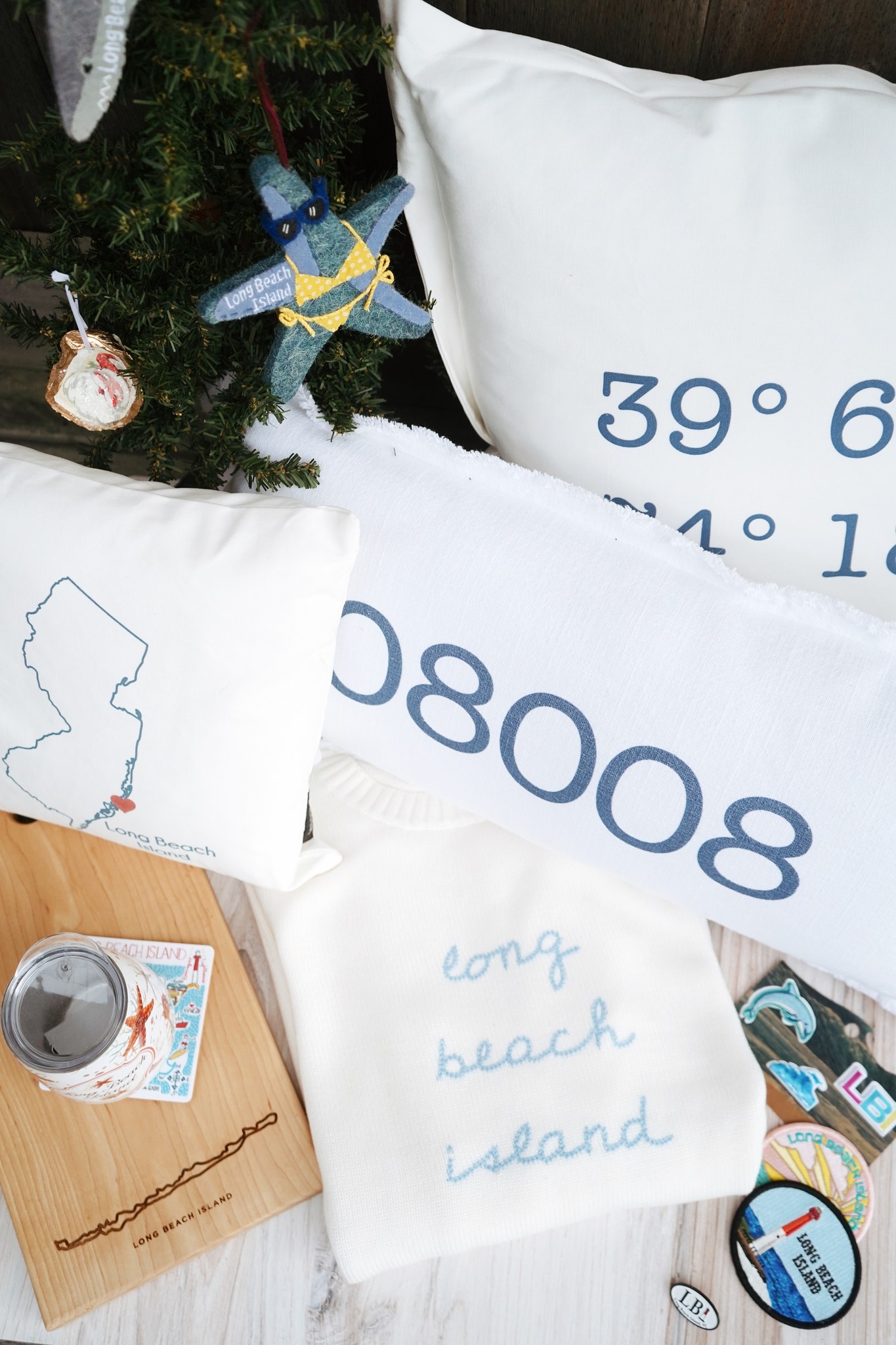 Give the gift of LBI this holiday season. Welcome Long Beach Island into the homes of your loved ones with this gift guide full of customized LBI memorabilia!
Can't decide on the perfect gift? We have ready-made gift boxes for you to purchase! *Linked at the end of the Gift Guide*
All products are linked in photo descriptions.
LBI Pillows - The perfect way to add character to a couch is with one of these custom LBI pillows! Comfortable and coastal, any of these pillows are such a personal and thoughtful gift.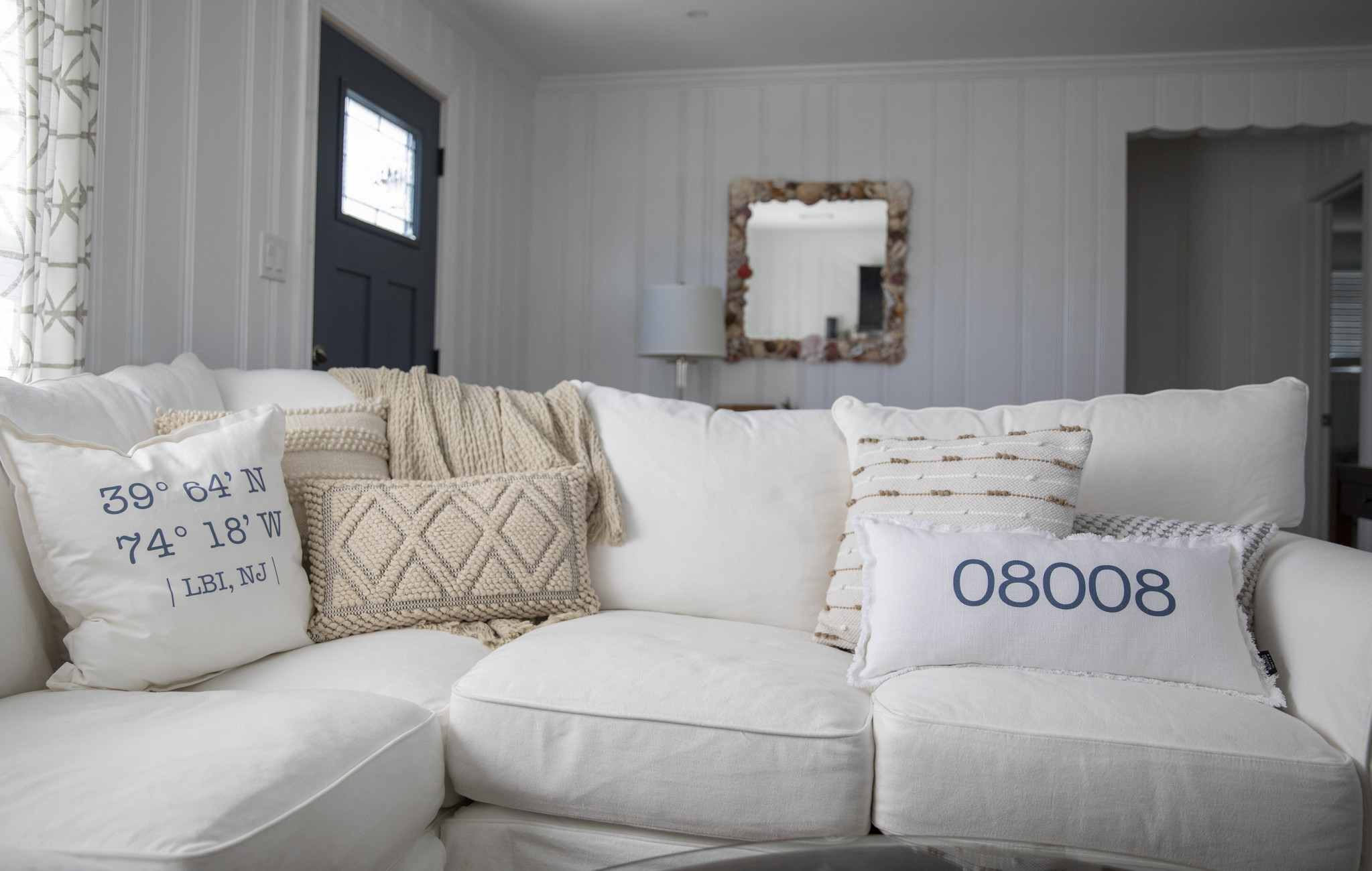 LBI Coordinate Pillow / LBI Zip Code Pillow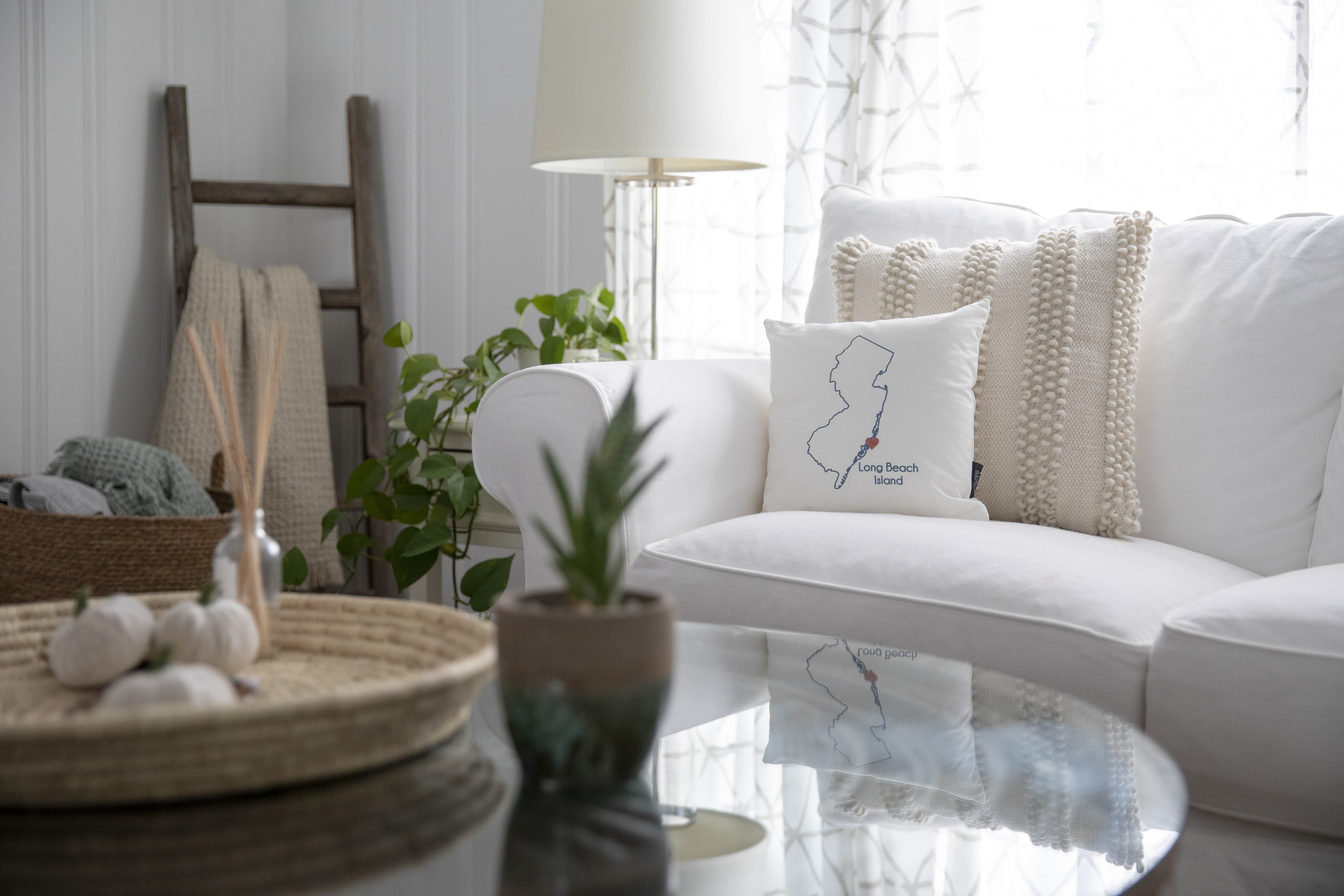 Mini LBI Outline Pillow with Heart
LBI Women's Sweaters: LBI, Long Beach Island or Surf City - whichever your preference, these custom LBI sweaters will keep your loved ones warm, in style, and with LBI on their mind throughout the holiday season.
*Comes in several styles and colors*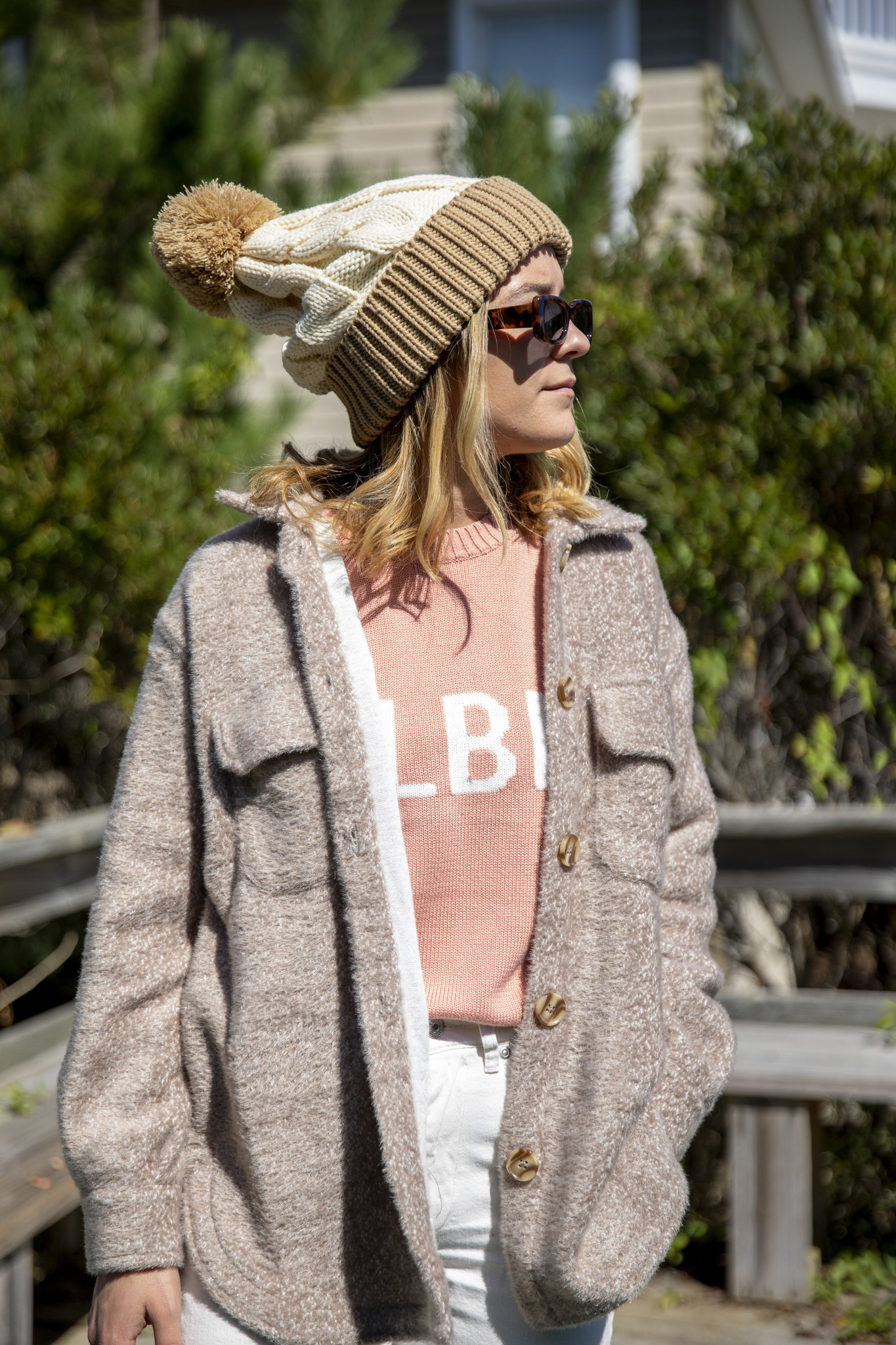 LBI Maple Wood Board - The perfect gift for your beach spirited friend or loved one who loves to host!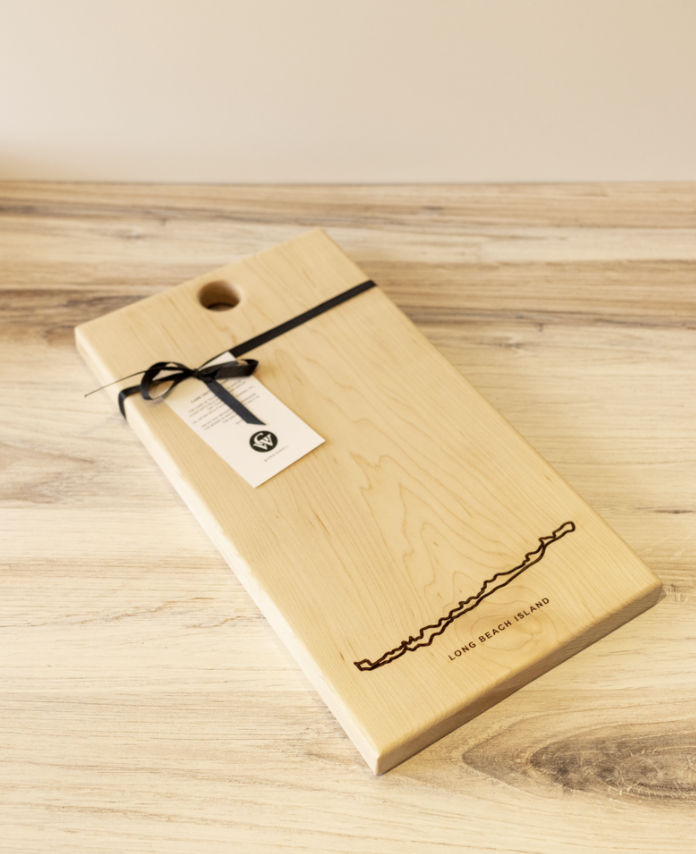 LBI Mug - Who wouldn't enjoy a warm cup of apple cider out of a mug decorated with an illustrated map of Long Beach Island?!
Make it a set with matching LBI Coaster!
LBI Coaster - This illustrated Long Beach Island map coaster is the perfect addition to the coffee table!
Make it a set with matching LBI Mug!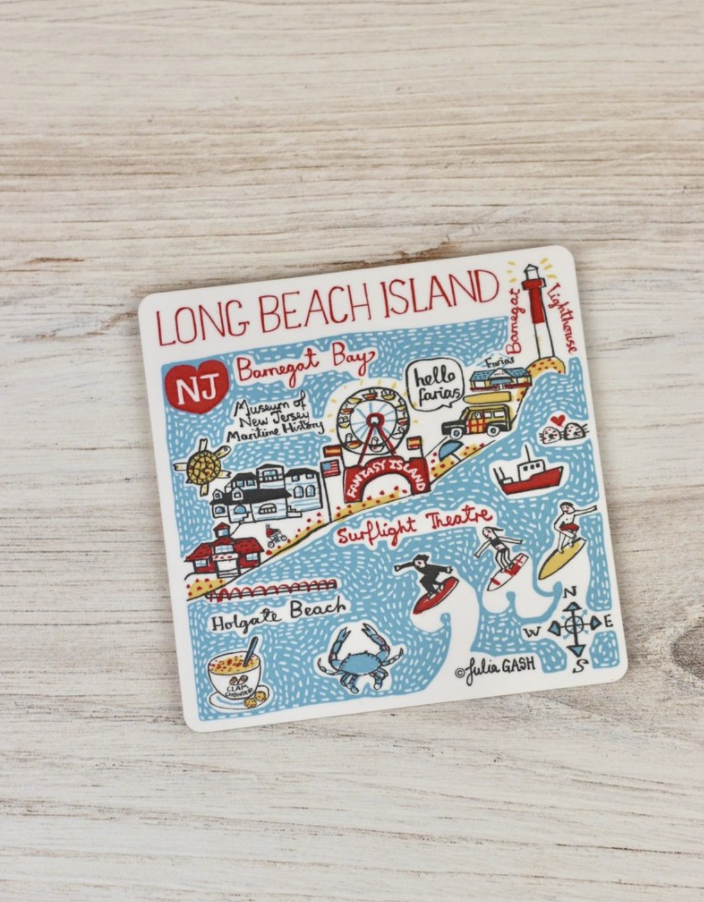 LBI Stemless Wine Cup - Customized and patterned, this stemless wine cup is the perfect way to enjoy long walks on the beach, or reminiscing on beach memories while sitting by the fire. The perfect pairing for the LBI loving, wine enthusiast in your life!
LBI Sun Coconut Lime Candle - Let the sunshine of LBI memories light up the room with this thoughtful, summer smelling custom candle! Its Coconut Lime scent is bursting with lime, orange, coconut, and vanilla.
Comes in 16oz or 8 oz!
LBI Patches & Pin - The perfect addition to a gift for the one who loves their denim jacket, tote bag, or pin collection!
LBI Wool Ornaments - Give the gift of beach memories with one of these LBI wool ornaments!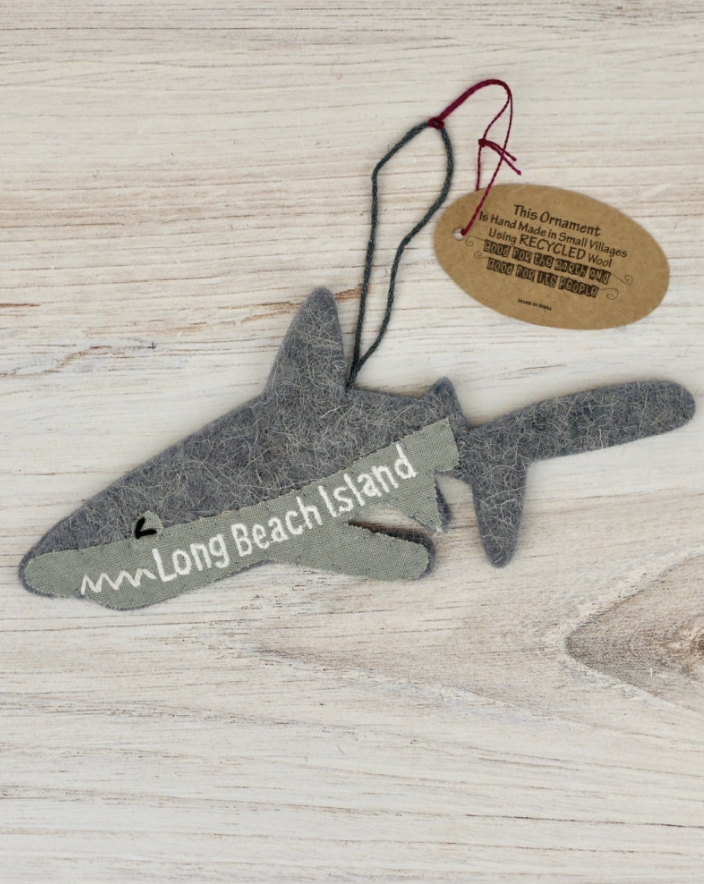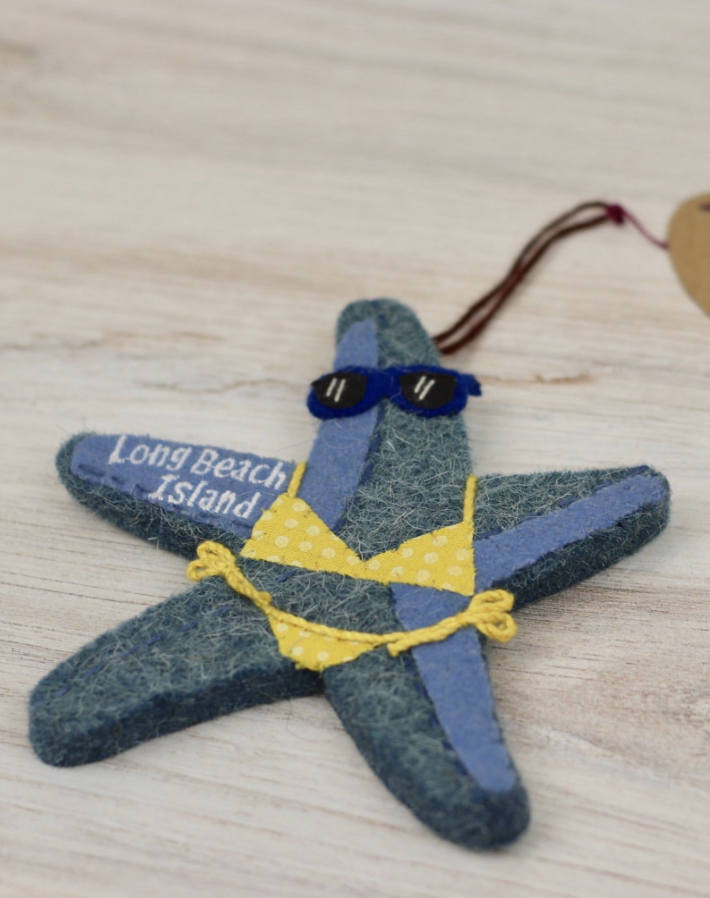 GIFT BOXES: pre-made boxes ready to gift!
Small LBI Lover Gift Box: the perfect $50 pairing - our mini LBI pillow and Surf's Up Candle! 
- option to customize the candle to the LBI version!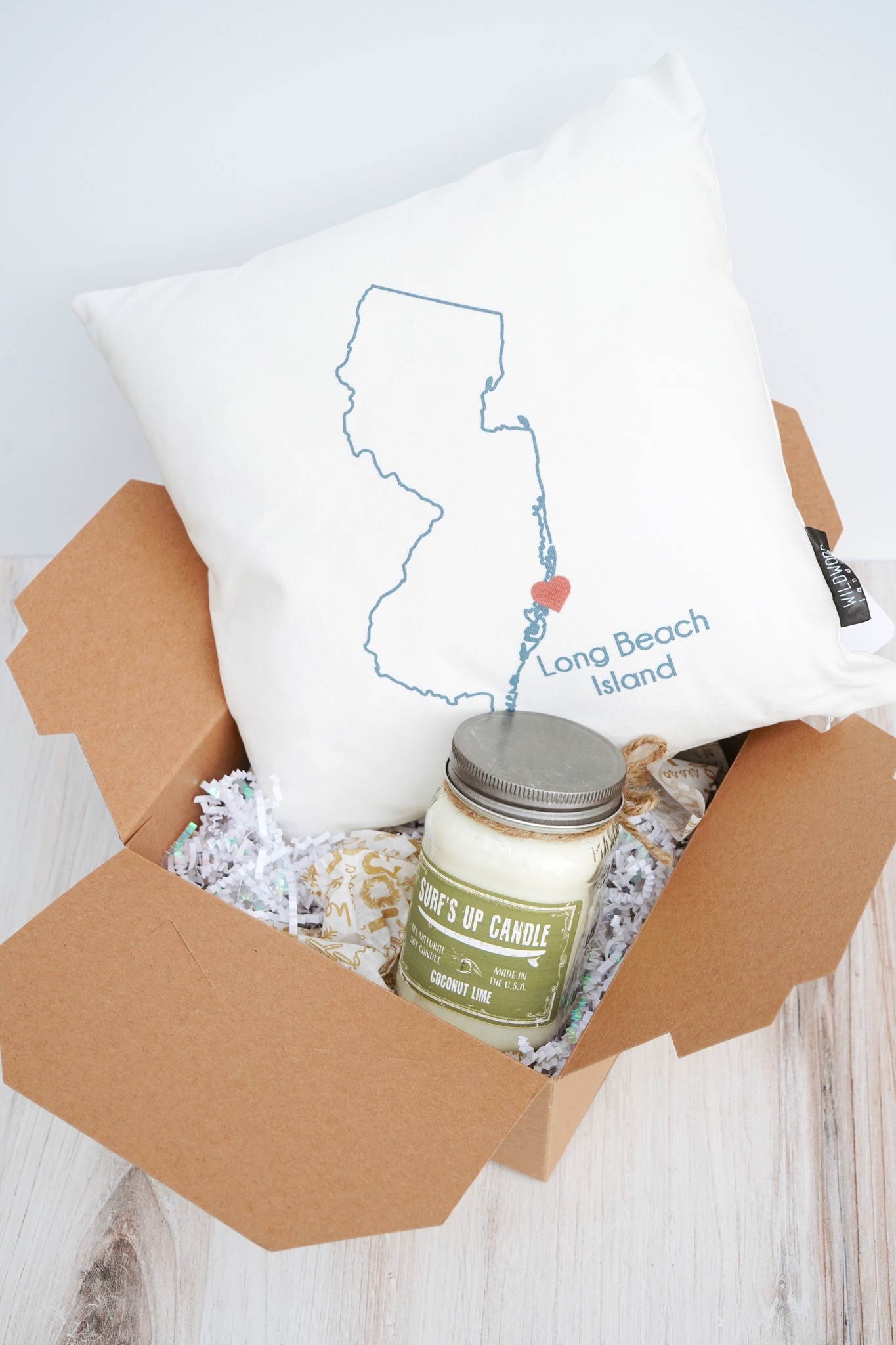 Large LBI Lover Gift Box: the perfect LBI kitchenware set for $75! 
- LBI Coaster
- LBI Maple Wood Board
- LBI Stemless Wine Cup *offered in two designs*